Jack of Diamonds
Bristol's first ever topless lap dancing bar will open its doors for customers to reveal it beautiful girls, show stages and fine drinks. And, there is nothing like the down class seediness of some average topless bars.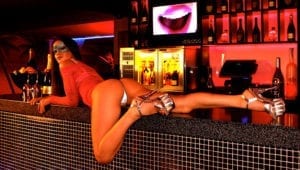 Visitors of Jack of Diamonds can enjoy a warm greeting from topless girls in a friendly, sophisticated atmosphere every day from 6pm until 9pm. The gorgeous staff is described as 'handpicked, polished and delightful'.
Enterpreneur Adam Dulmeer will be leading the team of the venue, formerly know as Temptations. The industry famous owner has decided to rebrand the venue, opening earlier during the day and working on building its new image.
Adam says: "I've never been too comfortable with the term gentlemen's club. As part of the rebrand we are opening earlier in the day, having the topless bar girls, showing the live sports and building the evening up. I see us being more of a sports bar."
In response to Mayor Marvin intentions to close all strip clubs down during his election campaign describing them as degrading and nourishing for the inequality between the genders, Adam says: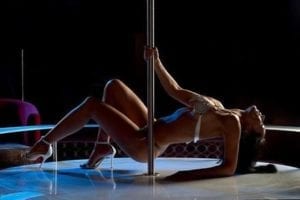 "The mayor is more than welcome to come down any time he wants to meet the performers and have a chat," Adam insists.
"I'm very strong on equal rights and I take the welfare of all my performers very seriously. I do understand how people see gentlemen's clubs but my interpretation is it is merely performance which is a form of entertainment.
"I personally see no harm in it but I know some people see it differently."
Adam sees his venue as an opportunity to reaffirm gender equality as the bar hosts both male and female strippers-although the latter would need to be booked in advance, especially for hen parties.
Adam concludes: "I really don't want to insult anyone. One and all will be welcome here, as long as they treat the performers right."
Read more at http://www.bristolpost.co.uk/revealed-we-go-behind-the-scenes-at-bristol-s-first-topless-bar/story-29774105-detail/story.html#G11kx7Qg0BdQr3Ht.99
Author:
Letty
Letty is a passionate public relations and content development professional who has worked with some of the top newspapers and fashion magazines in the UK and Central Europe.
She is a great supporter of the strip industry as a way of empowering women and creating a better future for families, businesses and society in general. She also calls up for not holding back one's natural sexuality and sensuality and walk along the path of the legendary and provocative Hugh Hefner and Larry Flynt, both of whom have depicted that judgmental and hypocritical attitude toward sex and erotica in society leads to dissatisfaction, depression and overall fertility decline.
In her life and work, Letty loves taking on new challenges, and delivering big creative ideas that drive a positive change. She loves helping people to be the best they can and make the most of their lives.