Peachez Club got a retrospective denial of its planning permission
A Birkenhead lap dancing club got a retrospective refusal of its planning permission six months after it started to operate and was deemed as ""totally inappropriate" location wise.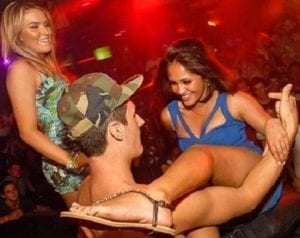 Peachez Club opened its doors for the first time in October, but for over 6 months had operated without planning permission as a strip club. Having been forced to apply for retrospective permission, Wirral council's planners denied the club its license to operate only last Thursday. Immediately, the club appealed and continues to trade.
The building's current status of a nightclub will remain but the committee's councillors unanimously refused the strip proposal.
Councillors were told at the meeting held at Wallasey Town Hall that Josephine Wood has made an objection on behalf of the Rape and Sexual Abuse Centre.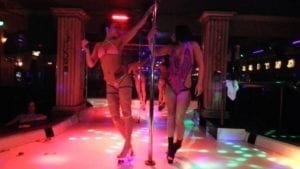 She stated that it was "unbelievable" that the development plans had taken a direction towards promoting "objectification and sexualisation of women for male titillation and 'pleasure'".
Apparently Peachez application to open from 9pm until 5am Thursday until Sunday with the promise of creating 19 "full time equivalent" jobs and is considered as an attempt towards women that "belittles their value and encourages the perception that women are simply objects to be treated and handled as such by men."
Paradoxically it is exactly these lap dancing venues that people deemed as degrading for society that are giving women the chance to achieve financial stability and freedom from abusive partners or employees. Indeed, the clubs Facebook page shows interest from women as well as men.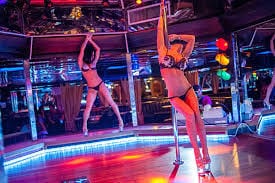 "In a borough which prides itself on the services provided for victims of sexual and domestic violence – there is simply no room for such a retrograde step as formally approving an establishment […] which encourages and endorses myths and falsehoods that we all believed had been left in the 1970s.
"Reports of sexual violence in Wirral grow month on month relentlessly. What message does it give out when the council that represents us, allows such an establishment to exist in our neighbourhood?", said Ms Wood.
It would be more right to say that we are already in the middle ages if we do consider that chilling on a Friday night out in the company of beautiful and cheerful girls is a barbaric act of violence, repression and women sexualisation.

Nevertheless, after discussing the plans, councillors were in agreement that permission should be denied
Cllr Steve Foulkes said it was the "wrong type of development in that particular location", adding: "I don't know much about these places but I've not seen one in Liverpool on the main thoroughfare."
Also against the plans was Cllr David Elderton, who said it was a "totally inappropriate development to impose on the area".
The refusal, which is subject to appeal, now means the club will be issued an enforcement notice requiring it to become a nightclub once more.
Read more on:
https://www.liverpoolecho.co.uk/news/liverpool-news/lap-dancing-club-refused-planning-14552978
Author:
Letty
Letty is a passionate public relations and content development professional who has worked with some of the top newspapers and fashion magazines in the UK and Central Europe.
She is a great supporter of the strip industry as a way of empowering women and creating a better future for families, businesses and society in general. She also calls up for not holding back one's natural sexuality and sensuality and walk along the path of the legendary and provocative Hugh Hefner and Larry Flynt, both of whom have depicted that judgmental and hypocritical attitude toward sex and erotica in society leads to dissatisfaction, depression and overall fertility decline.
In her life and work, Letty loves taking on new challenges, and delivering big creative ideas that drive a positive change. She loves helping people to be the best they can and make the most of their lives.