Darling Cabaret club in Prague
Dobry vecer,
Lets take a quick look at the Czech Republic. A beautiful country with one of the most fantastic capitals in Europe.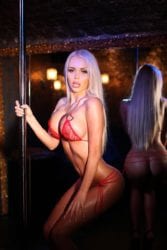 Since the fall of communism, a very open attitude to sex, nudity and stripping has seen a massive stag do culture grow, especially in Prague, where  you can have a meal in a restaurant served by a topless waitress, a beer in a bar with topless barmaids, a beer in a bar with strippers dancing on the bar 4 at a time, before moving on to strip clubs – or stronger stuff if you wish in sex clubs or saunas. Prostitution is legal, brothels are not.
However, in Prague, they are accepted – not least because of the massive income in taxes and visitors spending in the local economy. There were no blurred lines, topless places didn't do stripping, stripping places are stripping places and brothels are brothels.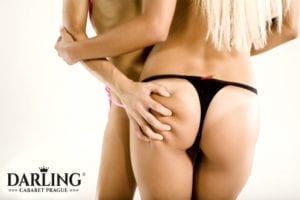 All was fine in this world of acceptance until around 2012. One of Prague's largest cabarets-Darling, started heavily advertising on the streets on bill boards, showing quite risqué images at bus and tram stops.
They have a fleet of limos travelling around Prague, offering free transport to the club. You could see a high class French style spectacle cabaret, with elements such as a topless midgets dance troop.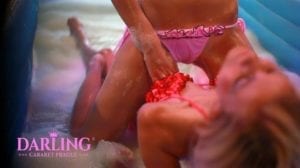 Things progressed too far perhaps when one of the limos was permanently parked outside one of Prague's most photographed tourist spots, Powder Tower. The city authorities made rumblings about banning the cars, banning the advertising.
Not a lot changed until earlier this year, when undercover police found that Darling actually wasn't operating strictly as a cabaret any more, it had strayed across into the world of sex for sale.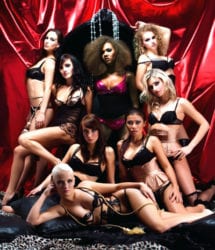 Following a period of surveillance, officials arrested and charged David Drahokoupil, aka David Darling with being a pimp.
On the Thursday before Christmas, he was sentenced to 5 years in prison. Darling cabaret remains open, assumingly returned to it's previous incarnation of the cabaret and strip club.
Lets hope this was an isolated case, it would be a great shame to start to see the kind of regulation in, say, the UK being introduced and stifling the scene.
Author:
Letty
Letty is a passionate public relations and content development professional who has worked with some of the top newspapers and fashion magazines in the UK and Central Europe.
She is a great supporter of the strip industry as a way of empowering women and creating a better future for families, businesses and society in general. She also calls up for not holding back one's natural sexuality and sensuality and walk along the path of the legendary and provocative Hugh Hefner and Larry Flynt, both of whom have depicted that judgmental and hypocritical attitude toward sex and erotica in society leads to dissatisfaction, depression and overall fertility decline.
In her life and work, Letty loves taking on new challenges, and delivering big creative ideas that drive a positive change. She loves helping people to be the best they can and make the most of their lives.