Le Strip Café Gentlemen's Club
If you are the type of person that likes to have it all in life then Le Strip Club is the one stop destination to relax, unwind and enjoy your deepest fantasies.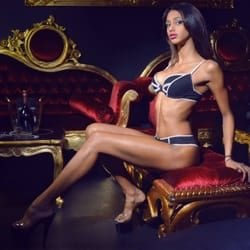 Having gained a reputation of a premier adult entertainment destination not only in France but around the world, the iconic Le Strip Cafe always manages to exceed clients' expectations.
Cuddled in the vibrant French city Nantes, the club adds a unique pulse to its dynamic nightlife. Le Strip Cafe has an authentic atmosphere that feels almost surreal.
It invites you into another world of glamour and opulence where you get treated like royalty in the posh Rennaissance dining room which offers an epitome of fine service and meals.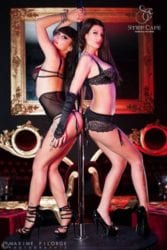 You can also enjoy some relaxing time at the bar choosing the best selection of free spirits and inviting one or more glamorous dancers to the "Striptease à la carte" stage.
For the ladies there is a special treatment that includes a selection of high class male dancers carefully hand-picked and ready to indulge all fantasies.
When it comes to adventurous business people, you can be assured that business and pleasure do mix in a playful, fun and relaxing environment at Le Strip Cafe where discretion is paramount. So, if you are looking to give your loyal business partners a real treat or want to break the ice before closing your best deal ever, Le Strip Cafe is the club of choice.
Le Strip Cafe is nothing like your average strip club. With its services marked by an impeccable quality and class, characteristic of the club, you are always guaranteed to have a tantalizing, exquisite and unforgetful experience!
Enjoy more news from the club on:
http://strip-cafe.com/
Author:
Letty
Letty is a passionate public relations and content development professional who has worked with some of the top newspapers and fashion magazines in the UK and Central Europe.
She is a great supporter of the strip industry as a way of empowering women and creating a better future for families, businesses and society in general. She also calls up for not holding back one's natural sexuality and sensuality and walk along the path of the legendary and provocative Hugh Hefner and Larry Flynt, both of whom have depicted that judgmental and hypocritical attitude toward sex and erotica in society leads to dissatisfaction, depression and overall fertility decline.
In her life and work, Letty loves taking on new challenges, and delivering big creative ideas that drive a positive change. She loves helping people to be the best they can and make the most of their lives.