Legs 11 club celebrates its 20th anniversary
Best club in the Midlands, Birmingham's very own Legs 11 has celebrated its 20th anniversary. When it opened doors in 1996 in Birmingham Chinatown, the club was the first of its kind in the Midlands region and today the only one to have two venues in Birmingham, both of which remained undisputed leaders in the industry.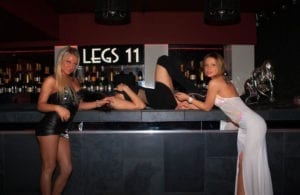 The company was launched in the same year when Peter Stringfellow branched into the lucrative lap dancing industry.
But, while the king of clubland was forced to downsize, business has remained stable for Legs 11.
Over the years, the business slowly but steadily built its way towards becoming one of the West Midlands success stories. The club and its stunning dancers have always topped the poles.
What's more, the club has become one of the greatest leadership examples or as Richard Branson would phrase it 'business as a source for good', raising money for charity through a raft of events, hosting business seminars, cocktail making classes and even life drawing. The famed legs 11 girls also supplement their incomes through promotional work at NEC trade shows.
No big Midland's boxing match would ever be complete without a Legs 11 girl carrying the round card.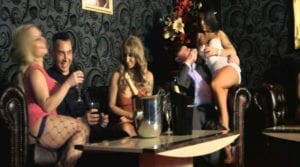 In October, the famous club celebrated its 20th anniversary with a grand opening including stilt-walkers, fire-breathers and free bubbly on arrival at both city venues.
During those two memorable decades, the club has been graced on more than one occasion by movie stars, soap stars, footballers and even politicians. "Performers!" announced director Thomas Taylor. "But I don't think we've ever had a judge."
As discretion is paramount to Legs 11, management will only name one of the showbiz personalities who have entered the club's premises. And they only grudgingly admit Robbie Williams once enjoyed a dance because the singer has been so unabashed about his close encounter with Legs 11 and its bevy of beautiful dancers.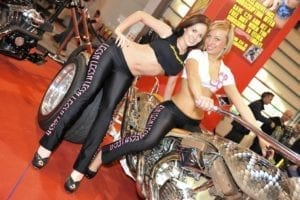 The business has been founded by The Taylors-a Dublin farming family. Sidney Taylor, a man with a motor-racing background, established the first club-Legs 11 in the bowels of his "Steering Wheel Club", Wrottersley Street, nightspot.
Being the first club of its kind, the new venture hit the ground running and despite the many hardships over the years remained its position as a leader of the pack.
One of the main reasons to be on top of the industry is that the business simply refuses to compromise when it comes to luxury and quality. The club employs the most beautiful and talented girls, regularly spends thousands on furnishings, works closely with police and council officials and insists a courteous approach from staff: the Chinatown venue, alone, employs around 30 of them to keep up with the demand of a 7 nights a week business.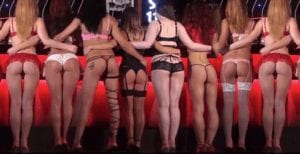 Director Thomas Taylor said: "We have girls from all over the world – America, Australia, Europe. And contrary to feminist's beliefs the business has become a source for empowering women rather than diminishing their value.
"Once a man came up to me and said, 'I want to thank you. My daughter worked here and now she's a top lawyer in Australia'."
Thomas also claims the clubs have been a starting point for many successful women but in order to work here, you absolutely have to have a talent and those talents would be recognised in whatever career you wish to follow.
At present, Romanian born Andra is tasked with auditioning the hopefuls – and she looks for a lot more than killer curves. "They have to be able to perform," she said. "Their personality and their enjoyment has to shine through. It's an art, it's a skill."
Another main reason to stay ahead of the crowd is that Legs 11 always plays strictly by the rules of the Sexual Entertainment Venue licence that governs it. Touching and dirty dancing are strictly prohibited.
The clubs have endured hard times. "Legs 11's ability to last can only be put down to one thing – the expectations set by its founder to do the best, to work with everyone, the passion to get it right and, above all, to try new things."
On the prospects of expanding the business, Kevin commented: "Of course, the future is unwritten, but expansion is always on the mind of the current management team. The task is to find a city they love as much as Birmingham."
We sincerely hope that there will be bigger things and many more success stories ahead for the business.
Author:
Letty
Letty is a passionate public relations and content development professional who has worked with some of the top newspapers and fashion magazines in the UK and Central Europe.
She is a great supporter of the strip industry as a way of empowering women and creating a better future for families, businesses and society in general. She also calls up for not holding back one's natural sexuality and sensuality and walk along the path of the legendary and provocative Hugh Hefner and Larry Flynt, both of whom have depicted that judgmental and hypocritical attitude toward sex and erotica in society leads to dissatisfaction, depression and overall fertility decline.
In her life and work, Letty loves taking on new challenges, and delivering big creative ideas that drive a positive change. She loves helping people to be the best they can and make the most of their lives.