Fantasy club license approved
A strip club was granted permission to open in Cheltenham town centre at a borough council licensing meeting.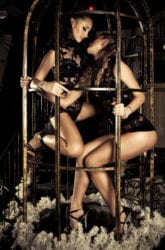 The application in question was asking for licensing permission to re-open Fantasy club under a new ownership.
Despite receiving two objections on the grounds that a potential existence of such venue could leave part of Cheltenham off-limits to women and children, the Council decided to support the application on the condition that it also receives the support of Environmental Health as well as several other conditions.
The new owner of the venue-36-year-old Lloyd Christopher Winstanley-Cox, shares his plans to fully renovate the club which is located on the Bath Road next to Bierkeller in order to cater for the demand in the town, particularly during the Cheltenham Festival.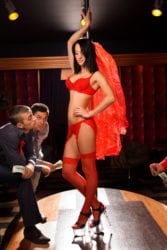 The clubs opening hours will remain as it currently stands-from 9pm to 4am and will probably be opened four nights a week according to Mr Winstanley-Cox.
Mr Winstanley-Cox, who is also the owner of a pub called the Bridge Inn as well as a security company says: "Between 2002 and 2004 I have rehabilitated offenders on the Isle of Wight and assisted vulnerable women. I've also done work for various charities and supplied security for Cheltenham Races in 2016 and 2017. I might not be the brute that anyone was expecting here today. I can see a lot of potential in this business."
"I want to make it a lot more upmarket than it has been, where people can enjoy premium drinks and maybe table service as opposed to a seedy lap dance club. I saw the demand on race week and I think you'd be depriving them to say there is no market for it. I can assure you the safety and wellbeing of the workers, staff and visitors 100 per cent. I understand people's concerns and fears but we believe this will work. I want to try and stop the rot, start again and do this properly."
And Councillor David Willingham said: "I have been out during Race Week to venues that were licenced for SEVs like the 2pigs and the atmosphere there is not any worse than anywhere else. Most clients going in there are inclined to be reasonably discreet. I would find it difficult to find any reasonable grounds for refusal."
Read more on: http://www.gloucestershirelive.co.uk/news/cheltenham-news/strip-club-been-given-permission-85245
Attack outside Newcastle strip club. Three men charged with robbery
Three men from Gateshead were summoned in court and charged with robbery following the incident outside Newcastle city centre club- For Your Eyes Only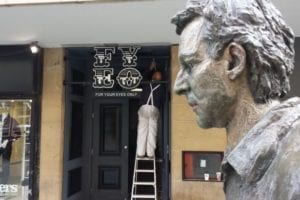 The incident took place between Neville Street and Westgate Road close to the lap dancing club in the early hours of Saturday, May 20
The victim of the robbery is a 41-year-old man who allegedly was pushed to the floor and got all of his money stolen.
Shortly after the incident, three men were arrested and all three appeared at South East Northumberland Magistrates' Court.
Glen Adam Smith aged 30, Stephen Lennox, 24 and Declan Burton aged 19, all from Felling, Gateshead were charged with robbery. The case was adjourned with a date set at Newcastle Crown Court for Monday, June 19.
A police investigation is still ongoing.
Find out more on: http://www.chroniclelive.co.uk/news/north-east-news/three-charged-robbery-after-alleged-13111184
Author:
Letty
Letty is a passionate public relations and content development professional who has worked with some of the top newspapers and fashion magazines in the UK and Central Europe.
She is a great supporter of the strip industry as a way of empowering women and creating a better future for families, businesses and society in general. She also calls up for not holding back one's natural sexuality and sensuality and walk along the path of the legendary and provocative Hugh Hefner and Larry Flynt, both of whom have depicted that judgmental and hypocritical attitude toward sex and erotica in society leads to dissatisfaction, depression and overall fertility decline.
In her life and work, Letty loves taking on new challenges, and delivering big creative ideas that drive a positive change. She loves helping people to be the best they can and make the most of their lives.