Nurse gives a lap dance to a 100-year-old
Brittany Fultz is facing gross sexual exposition charges after she performed a lap dance on a 100-year-old resident at the care home where she works.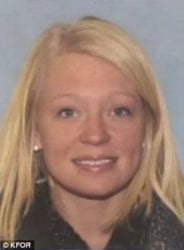 The 26-year-old says it was just a prank to make him feel good and alive and that he could have told her to stop at any time but didn't.
The CCTV showed the woman exposing her breasts and buttocks while seductively gyrating in front of and on the man.
She was heard on camera saying: "I can show you new things, I can show you new things.
"I won't tell if you won't. I'm a girl… you know what that means."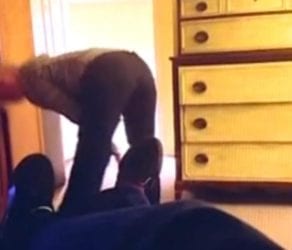 'The man knew exactly what was going on and had no problem whatsoever with it,' attorney Geoffrey Oglesby pointed out yesterday in Brittany's defence.
The home's supervisor gave the video to the police after obtaining it from the caretaker who recorded Brittany's lap dance.
Staci Lehmkuhl, executive director of The Commons of Providence, released a statement about the incident since Fultz's arrest.
'The employee was placed on administrative leave and has since been terminated,' it read.
'We are cooperating with local police who are handling the investigation and we will not comment further about the ongoing investigation.'
The second employee who filmed the video was also fired.
Read more on: http://metro.co.uk/2017/02/23/care-nurse-charged-for-forcibly-lap-dancing-on-100-year-old-man-6466873/
Author:
Letty
Letty is a passionate public relations and content development professional who has worked with some of the top newspapers and fashion magazines in the UK and Central Europe.
She is a great supporter of the strip industry as a way of empowering women and creating a better future for families, businesses and society in general. She also calls up for not holding back one's natural sexuality and sensuality and walk along the path of the legendary and provocative Hugh Hefner and Larry Flynt, both of whom have depicted that judgmental and hypocritical attitude toward sex and erotica in society leads to dissatisfaction, depression and overall fertility decline.
In her life and work, Letty loves taking on new challenges, and delivering big creative ideas that drive a positive change. She loves helping people to be the best they can and make the most of their lives.