Councillors will rule on what lap dancers should wear
Calderdale councillors are about to decide whether lap dancers should wear a G-string.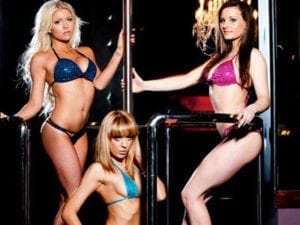 The new policy has been considered as a result of a plea that came from one of  Leed's newly founded. The club requested his dancers to be able to fully remove all clothing while performing.
The owner of La Salsa in Halifax shared with Calderdale Council "All our dancers are coming from neighbouring towns like Leeds and Manchester where the dancers are allowed to remove their G-string.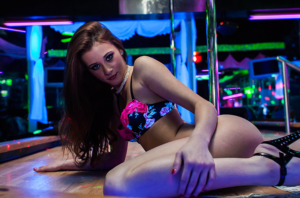 "Every week we have to re-train the dancers with our policies and need to keep going onto the dance floor in front of customers to warn the dancers to keep their G-strings on."
The club owner also added that his customers were asking for a refund when they "do not get the service they expected" due to dancers not being allowed to take their G-strings off.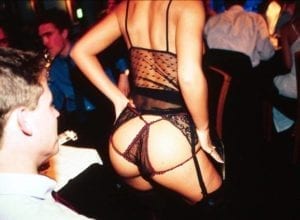 He also added that this situation has created tension that led to fights between customers.
If Calderdale councillors agree on a wider policy for the licensing of sex establishments, it will bring them into line with other local councils, including Kirklees.
Read more on:
http://www.examiner.co.uk/news/should-lap-dancers-keep-g-13419790
Italian Football Association president Carlo Tavecchio: Let Italy's stadiums stage lap dancing
Anyone up for a freelance lap-dance?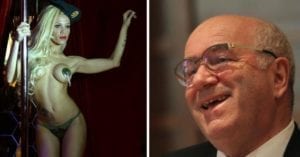 The president of the Italian FA (FIGC) Carlo Tavecchio, who is a passionate fan of both soccer and lap-dancing, decided to gloriously bring these two worlds together.
At an anti-mafia commission hearing Taveccio made his vision of the future clear accentuating on the fact that he wants Italy's new pitches to be hubs of community and commerce:
"There could even be lap dancing.", he added.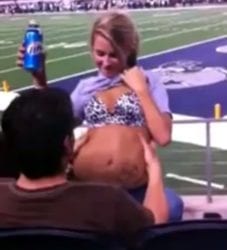 Unarguably, many Italian soccer stadiums are aging and become more and more dilapidated every year. Some blame the league's drop-in attendance on old facilities.
Juventus and Udinese have both built new grounds in recent years, but most date back more than 25 years with little renovation work having been carried out since.
There is certainly a case to be made when it comes to modernizing the country's stadiums. Still, it is arguable to what extent these changes would lead to the increase of soccer fandom or expand the sport's demographic reach.
So, maybe as extravagant as the idea may seem, lap dances could be the future of Italian soccer.
Read more on: http://www.espn.co.uk/football/italian-serie-a/story/3153832/figc-president-carlo-tavecchio-let-italys-stadiums-stage-lap-dancing
Author:
Letty
Letty is a passionate public relations and content development professional who has worked with some of the top newspapers and fashion magazines in the UK and Central Europe.
She is a great supporter of the strip industry as a way of empowering women and creating a better future for families, businesses and society in general. She also calls up for not holding back one's natural sexuality and sensuality and walk along the path of the legendary and provocative Hugh Hefner and Larry Flynt, both of whom have depicted that judgmental and hypocritical attitude toward sex and erotica in society leads to dissatisfaction, depression and overall fertility decline.
In her life and work, Letty loves taking on new challenges, and delivering big creative ideas that drive a positive change. She loves helping people to be the best they can and make the most of their lives.