Erotic Island Club
If you ever dreamed of a place where you can totally relax, unwind and enjoy a spectacular show, then Erotic Island is the answer to all your prayers.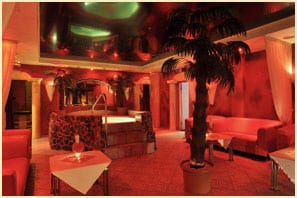 Like a magical island it tempts you to taste from the untamed beauty of its surroundings along with the infinite erotic pleasure offered by its young, cheerful and luscious nymphs. And we are on a journey to explore it all first hand in a special interview with the general manager of Erotic Island in Germany- Miss Diana Sablinskaite.
Letty: Hi Diana. How are you today?
Diana: Hey, Letty! I'm fine, thank you.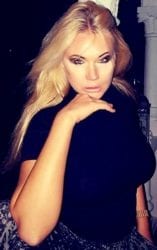 Letty: Tell me a little something about yourself and the amazing business you are into.
Diana: Well, this is indeed a fantastic business and I'm very honoured to be part of it for many years now and gain an excellent understanding of how to give our customers the best possible experience.
Letty: How would you describe the atmosphere of the club?
Diana: Well, it is a very friendly, family type of an environment where we all care for each other and help each other with everything we go through.
Most of the girls are with us for a very long time now because they love the family-oriented atmosphere that helps them to perform at their best.
For all of us, this is much more than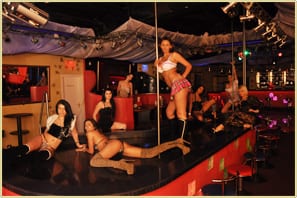 simply a job. The club creates a special world for us where we feel safe, happy and appreciated, so it is a joy to come to work every day.
Letty: And, what is your ethos in business?
Diana: Well, we recently celebrated our 11 year anniversary on the 2nd September with Starlight Table Dance and the Erotic Island.
The German founder of the business had a vision to combine multiple forms of erotic pleasurement in one huge location that later became the Erotic Island.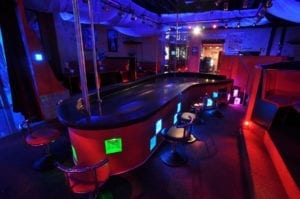 This innovative approach to business created a world class destination with several erotic resorts:
The Starlight Table Dance, a Night Bar with Wellness Spa, an Eros Centre an Italian Restaurant and we are about to launch a disco in 2018.
Letty: Wow, how do all these different businesses coexist?
Diane: The answer is very simple. All those businesses can exist together in a perfect synergy when they are placed in one building.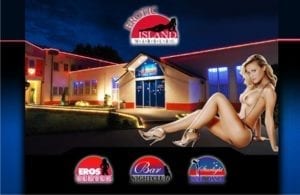 Letty: And how is this special eco system working for the dancers?
Diane: Well, it works perfectly well for them as they receive both a fixed salary and a commission based on the various services we offer. They receive a 100 euros payment for Friday and Saturday and 70 euros for the rest of the week excluding Sunday.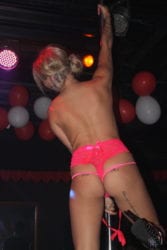 Regarding the commission, they receive 50% when the client pays with dollars and 30% from drinks. Dancers also get a 50% commission from private and table dances. When the customer has invited 7 of his friends on the table, they should pay 10 euros for the table dance too in addition to the client's pay from which the dancer also gets 50%.
Letty: The payment system sounds fantastic! I'm sure ambitious and talented girls could make a fortune there. And, do you provide accommodation for the dancers too?
Diana: Yes, Letty. The hotel where our dancers can stay is just 5 minutes away from the club. The costs for the hotel are 10 euros per night and 15 euros if they want to use wifi.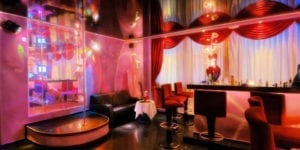 Letty: How many dancers work normally in your club? Do you have many regular dancers?
Diana: In average-six to ten dancers. And yes, we also have a few regular dancers. We also like to give new dancers without experience a chance to work for us.
Letty: And what is your typical type of clientele?
Diana: Well, we have many international companies in Marburg. Moreover, Marburg is a university city.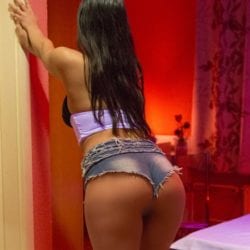 So, our guests range from doctors, managers, business owners, students and many more.
We also have plenty of regular guests as there is no competition within a radius of around 100 km. Besides, we exist in the marketplace for more than 11 years now. And provide the best earning opportunities as well as security in the house.
Letty: What is the most untraditional aspect of Erotic Island according to your customers?
Diana: Sometimes people get scared by the fact that the Table Dance is attached to an Eros Centre but there is no reason for worries as the Eros Centre has its own entrance!
Letty: Thank you very much for your time with us Diana. It was an absolute pleasure!
Diana: Thank you too Letty!
You could find more about this amazing erotic resort on:
www.erotice-istland.eu
Author:
Letty
Letty is a passionate public relations and content development professional who has worked with some of the top newspapers and fashion magazines in the UK and Central Europe.
She is a great supporter of the strip industry as a way of empowering women and creating a better future for families, businesses and society in general. She also calls up for not holding back one's natural sexuality and sensuality and walk along the path of the legendary and provocative Hugh Hefner and Larry Flynt, both of whom have depicted that judgmental and hypocritical attitude toward sex and erotica in society leads to dissatisfaction, depression and overall fertility decline.
In her life and work, Letty loves taking on new challenges, and delivering big creative ideas that drive a positive change. She loves helping people to be the best they can and make the most of their lives.