Windmill Theatre almost loses its license
After surviving the Blitz and the scrutiny of the lord chamberlain censors, had Britain's oldest strip club-Windmill Theatre almost got defeated by women activists.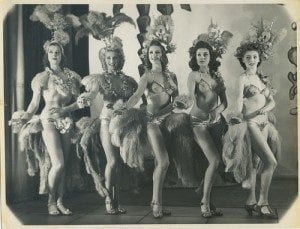 The legendary venue, immortalized in Judi Dench film Mrs. Henderson Presents, nearly lost its license after campaigners hired retired police officers to carry out an investigation.
The undercover sting was allegedly touched by dancers in the VIP area.
Westminster City Council's licensing committee reportedly decided to withdraw the club's license after they were presented with reports detailing the encounters of former police representatives with Windmill's dancers.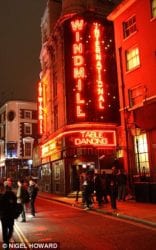 One report states: 'I was approached by a dark-haired female who was wearing a see-through dressing gown and red bra, suspender belt, and knickers an high heeled shoes. She told me her name was Summer.
'I bought her a white wine and a Malibu and coke… she began her dance during which she removed all of her clothing until she was fully naked, as she performed she rubbed herself up and down my groin area'.
The investigator continued: 'I was approached by a tall Asian female… she was dressed in a black bra, knickers, stockings and a see-through short dressing gown, she asked for a glass of champagne which I bought her, we then had a conversation where she offered me a VIP dance for £160 where I could touch her. I agreed, and we went back to the VIP lounge.'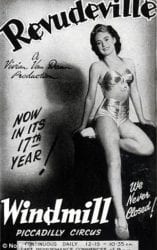 Council leader Nickie Aiken said: 'There is a thin line between seedy and bohemian, what was happening at this club — historic though it may be — crossed that line.'
The owner of the club Daniel Owide explained that he took time away of his business to be able to take care for his father, Oscar, who sadly passed away last month.
He says that now he is back the club will be cleaning up its act.
Mr Owide wrote: 'We have dismissed six dancers, suspended 10 dancers and sent dancers home during the night on 10 occasions. Any breach of the 'no touching rule' results in immediate dismissal.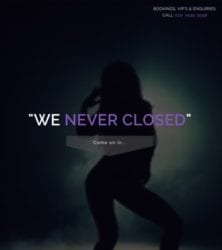 'I am now confident the entire team are committed to ensuring our compliance and we will work tirelessly to ensure no future lapses.'
Despite the media furore, it would seem that again The Windmill defiantly remained open. The licence wasn't removed, and the brief lack of management oversight that led to the rule breaking has ended. The Windmill is very much back to business, as evidenced by the defiant image from their website.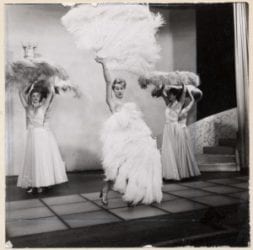 The iconic club's history can be traced back to 1932 when the Theatre introduced nudity on stage for the first time in Britain.
The club remained defiantly open even at the height of the Blitz during the Second World War while bombs were raining down on the capital.
London's Windmill Theatre club gave countless future stars the chance to try out their comedy routines, including Harry Secombe, Bruce Forysth, Peter Sellers and Tony Hancock.
The brain behind the risqué shows was Laura Henderson, whose story was turned into the film Mrs Henderson Presents, starring Judi Dench and Bob Hoskins in 2005.
Read more on:
http://www.dailymail.co.uk/news/article-5261787/Sohos-Windmill-Theatre-strip-club-loses-licence.html?ITO=1490&ns_mchannel=rss&ns_campaign=1490
Author:
Letty
Letty is a passionate public relations and content development professional who has worked with some of the top newspapers and fashion magazines in the UK and Central Europe.
She is a great supporter of the strip industry as a way of empowering women and creating a better future for families, businesses and society in general. She also calls up for not holding back one's natural sexuality and sensuality and walk along the path of the legendary and provocative Hugh Hefner and Larry Flynt, both of whom have depicted that judgmental and hypocritical attitude toward sex and erotica in society leads to dissatisfaction, depression and overall fertility decline.
In her life and work, Letty loves taking on new challenges, and delivering big creative ideas that drive a positive change. She loves helping people to be the best they can and make the most of their lives.