Sunderland's future owner dumps the mum of his four kids for a lap dancer
Multi-millionaire Steward Donald, 43, who is set to become Sunderland FC's new owner left the mum of his four kids for Lora Clarke, 32 with whom he is currently living in Southampton.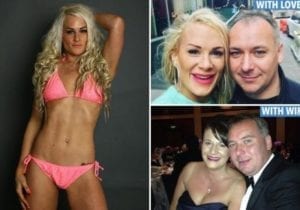 The shrewd insurance entrepreneur has 17 successful companies and is waiting to complete his ownership takeover of the club.
The businessman has allegedly fallen for the dancer just weeks after his wife gave birth to his now 10-month-old daughter.
"Jaime had just given birth to their fourth child and she thought everything was brilliant. The happiest family in the world.
"But he had already met Lora by then in the strip club and was making plans to be with her.
"When he left it caused a huge shock to not just the family but friends and everyone associated with them.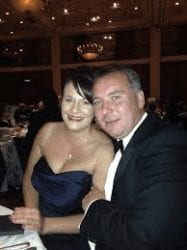 "One day he just announced he was off. It was totally out the blue.", a source revealed.
Lora who is now a makeup artist has met the insurance mogul while working in Southampton club For Your Eyes Only.
The football fan took ownership over non-league Eastleigh FC six years ago and turned it into a huge success.
Last year's club's investments have come up to around 10 million according to his own estimations.
On the 4th May, he agreed on selling the club while removing any obstacles that could occur in the process of Sunderland club takeover.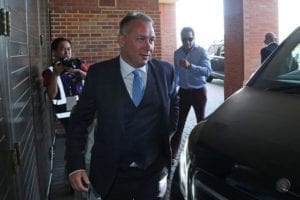 Donald recently shared his hopes about Sunderland's future, once the club becomes part of his propriety.
He said: "If the deal's allowed to go through, it will be a spectacular one.
"I've had offers from other clubs and never taken them seriously. Sunderland is a different kettle of fish.
There's a lot to sort out on the financial side still. But straight away it really wet my whistle.
"Previously, when the interest first emerged, I was a makeweight in a deal. But in football things can change pretty quickly."
A spokesman for Mr Donald said: "It is untrue to say that Mr Donald's daughter is 10 months old. She is 15 months old and was already 6 months when Mr Donald and Mrs Donald separated.
"Mr Donald has gone on to live in Oxford close to his family while his new girlfriend lives in Southampton."
Read more on:
https://www.sportbreakingnews.com/2018/05/married-sunderland-takeover-tycoon-ditches-wife-for-lap-dancer/
Author:
Letty
Letty is a passionate public relations and content development professional who has worked with some of the top newspapers and fashion magazines in the UK and Central Europe.
She is a great supporter of the strip industry as a way of empowering women and creating a better future for families, businesses and society in general. She also calls up for not holding back one's natural sexuality and sensuality and walk along the path of the legendary and provocative Hugh Hefner and Larry Flynt, both of whom have depicted that judgmental and hypocritical attitude toward sex and erotica in society leads to dissatisfaction, depression and overall fertility decline.
In her life and work, Letty loves taking on new challenges, and delivering big creative ideas that drive a positive change. She loves helping people to be the best they can and make the most of their lives.