Former Dancer Destiny Bailey Sues Byron Club
Strippers in the club are living entirely on customer's tips with management refusing to pay any wages or commission.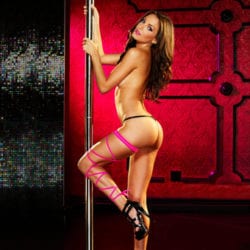 A former dancer in Byron nightclub has sued the venue management, insisting that performers should be entitled to a minimum wage and overtime payment.
Destiny Bailey has taken further actions in court on Wednesday against the owners of Strippers Inc.
Bailey argues that there is a violation of Federal Fair Labour Standards Act with owners and managers classifying their strippers as independent contractors rather than employees.
Her lawsuit claims that performers are barely making ends meet relying solely on customer's tips to make a living as management doesn't pay them any commission or wages.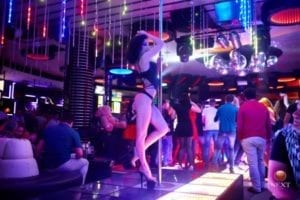 Nevertheless, dancers were required to pay $25 to $30 housing fee for each shift they are working, Bailey says.
The lawsuit also claims that dancers are being forced to pool their tips and provide payments, fees and fines to management.
Bailey, who has been working at Strippers from June 2013 to January 2015 and from March 2016 to August 2017 claims that she and other dancers  "danced on stage for Strippers Inc., played pool with Strippers Inc.'s customers, and provided table and lap dances for Stripper's Inc. customers."
And while customers were paying for the entertainment strippers had to pay management part of their cost.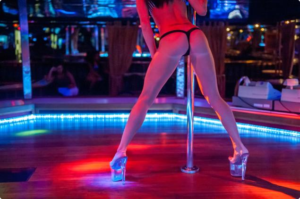 They also paid to pay the club's DJ 10 percent of their tips, the suit says.
Despite being described as independent contractors, dancers were required to work scheduled shifts under the strict monitoring of their appearance and dress by management
Bailey claims that dancers were required to attend regular meetings where their hair, makeup, weight and appearance was discussed.
All that makes the dancers "employees," as defined by federal law, Bailey says.
Other court rulings have confirmed that strippers should be classified as employees rather than independent contractors.
"Defendants continue to operate unlawfully because it is more profitable for them to continue violating the law," the lawsuit says.
Bailey wants the court to consider her lawsuit as a class-action case and invite other dancers to join it for collective complaint.
Read more on:
http://www.13wmaz.com/mobile/article/news/local/stripper-sues-byron-club-demanding-minimum-wage-and-overtime/93-543132835
Author:
Letty
Letty is a passionate public relations and content development professional who has worked with some of the top newspapers and fashion magazines in the UK and Central Europe.
She is a great supporter of the strip industry as a way of empowering women and creating a better future for families, businesses and society in general. She also calls up for not holding back one's natural sexuality and sensuality and walk along the path of the legendary and provocative Hugh Hefner and Larry Flynt, both of whom have depicted that judgmental and hypocritical attitude toward sex and erotica in society leads to dissatisfaction, depression and overall fertility decline.
In her life and work, Letty loves taking on new challenges, and delivering big creative ideas that drive a positive change. She loves helping people to be the best they can and make the most of their lives.