Officer leaves career for lap dancing
Mum of three Hannah Havers, who has left the force after twelve years on the frontline to become a lap dancer, says this was the best decision she has ever made.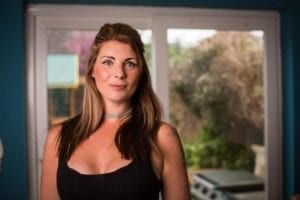 The former police officer says that the long hours and stressful shifts were leaving her exhausted and affected her marriage. This led her to the decision to quit Thames Valley police last May and become a lap dancer working at the Honey Pot strip club in Maidenhead, Berks.
Hannah is now earning more than 4500£ a month before tax which is nearly double her police salary and describes her career change as "the best decision I ever made".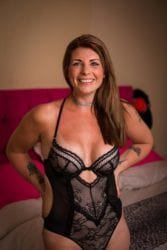 Her unconventional career swap has allowed her to take better care of her three children, spend more quality time with her family and save money for the first time in years.
"It was really good fun and I got a lot from the job," said Hannah reflecting on her old job
"But more than 12 years down the line, with three kids and my husband also in the police, we eventually decided we needed a change", she added
"We wanted more family time. We felt like single parents most the time, and we were living to work, not working to live. We didn't have a good quality of life."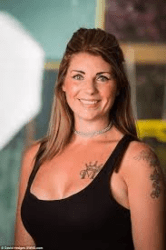 Hannah left the police in May last year and after trying some glamour photography work, decided to go back to lap dancing-the job she left for a more stable career when she was nineteen.
Self-employed Mrs Havers pays a 'dance fee' of between £40 and £100 a night and keeps all private dance payments after that.
Fully nude private dances net her around £40 for a four-minute stint.
"Now my life is much better. I've got lots of regular clients and I really enjoy my work.", Hannah said
"I work two or three nights a week and it totally fits around my family unit.", she added
"Going back to lap dancing is the best decision I could have made. I wish I had done it 10 years ago."
Read more on: http://www.readingchronicle.co.uk/news/15248049.Mum_of_three_ditched_police_to_become_lap_dancer_because_it_was_better_paid/
Author:
Letty
Letty is a passionate public relations and content development professional who has worked with some of the top newspapers and fashion magazines in the UK and Central Europe.
She is a great supporter of the strip industry as a way of empowering women and creating a better future for families, businesses and society in general. She also calls up for not holding back one's natural sexuality and sensuality and walk along the path of the legendary and provocative Hugh Hefner and Larry Flynt, both of whom have depicted that judgmental and hypocritical attitude toward sex and erotica in society leads to dissatisfaction, depression and overall fertility decline.
In her life and work, Letty loves taking on new challenges, and delivering big creative ideas that drive a positive change. She loves helping people to be the best they can and make the most of their lives.