A new lap dancing club opens doors next to Leeds' Corn Exchange
Councillors have approved a licensing application for a new two-floor lap dancing club to open in one of Leeds' most historic buildings-the Corn Exchange.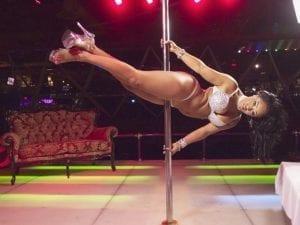 Tokyo Industries Ltd. had gained a licensing permission from Leeds City Council to open a city centre lap dancing venue called Black Orchid that will operate seven days a week.
The application received a total of 77 objections and a petition submitted to the Licensing Sub-Committee which met on March 14.
A month later, the authority confirmed that the license has now been granted.
Black Orchid, off Assembly street, will open its doors in the very building that previously hosted the Chilli Whites nightclub.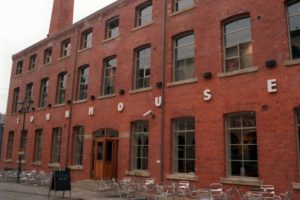 In defense of its licensing permission decision the council stated that its policy allows for a maximum of four sexual entertainment venues to open at one time in Leeds. At the moment, there are three lap dancing venues excluding Black Orchid.
West Yorkshire police also did not object the application.
A council spokesman said that the members of the council's licensing sub-committee granted the application in relation to Black Orchid after taking into account some of the concerns raised by locals on the grounds that the application does not offend council's requirements and policies and the venue would not be near properties with a "sensitive use" or in a "sensitive location".
Phillip Kolvin QC spoke on behalf of the applicant stating that the company responsible for running Black Orchid club is one of the largest operators of late night venues in the north of England, and it specialized in restoring old buildings for leisure use.
Read more on: http://www.yorkshireeveningpost.co.uk/news/new-lap-dancing-club-to-open-next-to-one-of-leeds-most-historic-buildings-1-8473635
Author:
Letty
Letty is a passionate public relations and content development professional who has worked with some of the top newspapers and fashion magazines in the UK and Central Europe.
She is a great supporter of the strip industry as a way of empowering women and creating a better future for families, businesses and society in general. She also calls up for not holding back one's natural sexuality and sensuality and walk along the path of the legendary and provocative Hugh Hefner and Larry Flynt, both of whom have depicted that judgmental and hypocritical attitude toward sex and erotica in society leads to dissatisfaction, depression and overall fertility decline.
In her life and work, Letty loves taking on new challenges, and delivering big creative ideas that drive a positive change. She loves helping people to be the best they can and make the most of their lives.