Heaven Awaits got its license renewed
Objections against the club's license approval have been brushed aside.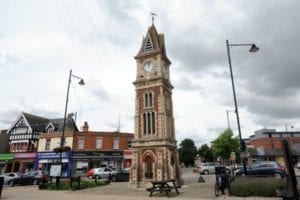 Heaven Awaits got its license renewed for another year by Forest Heath District councillors. The club located in the High Street received strong objections from the public.
The decision was made by Newmarket Town Council after taking into account the issues regarding the club's current location.
During the hearing, the council raised objections saying that the sex venue is "totally out of keeping with the High Street" and pointed to the fact that it has no issues with the club being in town but "strongly objects" to it being in its current location.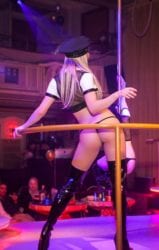 The main reasons for concern is the club's proximity to sites including places of worship, a play area and the Town Hall that makes the venue's location completely inappropriate and in conflict with Forest Heath's own policy.
Nevertheless, at the meeting this month the district council's licensing and regulatory committee members gave the go ahead for the club's license renewal.
Speaking after the hearing, the owner of Heaven Awaits Dean Adams, said: "It seems to be the same objections every year and has been going on for over a decade.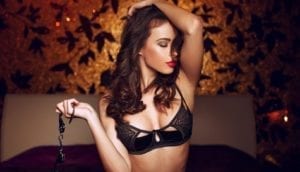 "It appears that the town council is going through the motions but nobody from the local community objected.
"We only took over the club in February and the new license covers us for every weekday but as a business we choose the correct times and days that we operate but we are very happy with the decision and outcome from the committee members."
Forest Heath's licensing policy states the Borough Council will normally decline to license a strip club in the vicinity of schools, churches, leisure facilities or important historic, public or cultural buildings. All of these are found in the High Street.
By granting the license, Newmarket town council says Forest Heath has broken its own policy, to the "detriment of historic Newmarket"
Read more on:
http://www.eadt.co.uk/news/lap-dancing-club-in-newmarket-gets-its-licence-renewed-for-another-year-1-5281945
Karaoke bar Kinky Koala is granted a permission to become a lap dancing club
The bar got permission to open as a lap dancing venue in Reading despite objections being raised about its inappropriate location close to a children's nursery and a church.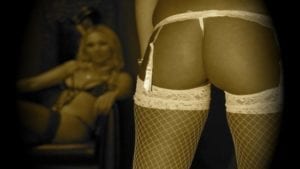 The bar will emerge in its new guise under the name Black Diamond.
The club will be open seven days a week between 9pm and 4am.
A member of the public objected to the license application because of its proximity to a "nursery, place of worship, shops, student accommodation and people's homes."
Church and Greyfriars Day Nursery are both located in the same road.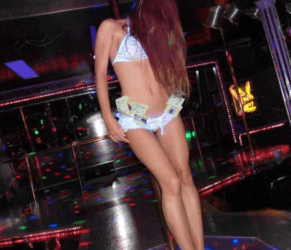 However, Reading Borough Council considered the objection as irrelevant pointing out the fact that another club that operates in town had so far a "minimal cause" for police intervention caused by dancers actions of "sitting on and touching customers".
PC Simon Wheeler wrote: "Some incidents were reported where intoxicated customers were encouraged to pay exorbitant fees for dancers whilst they were so drunk they could not make considered decisions."
To prevent potential disorder, Thames Valley Police recommended that dancers should refrain from drinking alcohol throughout their shifts to "ensure that they are able to fully conduct themselves in the correct and professional manner".
Read more on: http://www.bbc.com/news/uk-england-berkshire-42245147
Author:
Letty
Letty is a passionate public relations and content development professional who has worked with some of the top newspapers and fashion magazines in the UK and Central Europe.
She is a great supporter of the strip industry as a way of empowering women and creating a better future for families, businesses and society in general. She also calls up for not holding back one's natural sexuality and sensuality and walk along the path of the legendary and provocative Hugh Hefner and Larry Flynt, both of whom have depicted that judgmental and hypocritical attitude toward sex and erotica in society leads to dissatisfaction, depression and overall fertility decline.
In her life and work, Letty loves taking on new challenges, and delivering big creative ideas that drive a positive change. She loves helping people to be the best they can and make the most of their lives.