Sheffield Spearmint Rhino got the go ahead
Spearmint Rhino club in Sheffield has had its license renewed despite the numerous protests and objections filed. It is the only strip club in Sheffield at present.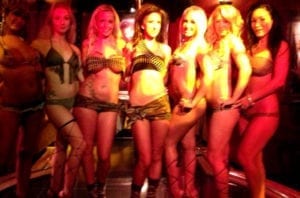 The club got the go ahead to stay open for the next 12 months. The national chain's Sheffield club has been on Brown Street for over 15 years.
Davis Barker, who is the chair of Licensing in Sheffield, said that the club was granted its license since there was "no strong evidence" of poor practices at the club or a negative local impact.
The renewal received over 150 objections, the most prominent of which was from Sheffield Hallam University who said that a lap dancing club so close to a "world class university" was "ludicrous".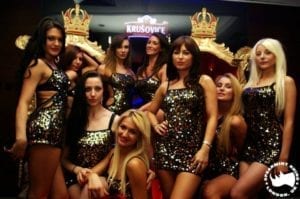 Amongst other absurd objections was the statement that dancers are expected to offer "extras" and that lap dancing was supposedly promoting inequality and misogyny.
But Charlie Murphy, of Sheffield Students' Union Labour group, said: "Feminism is not about telling other women what to do with their bodies and what jobs to do.
"Women should have full autonomy. Shutting down a strip club claiming it is feminism whilst simultaneously putting women out of work is not feminist.
"All labour is exploitative. Claiming that women are being exploited by Spearmint Rhino is no different to saying you are being exploited when you work in a supermarket."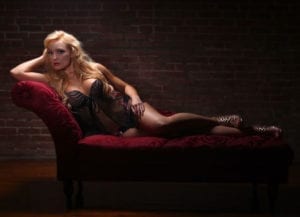 Single mother Rachel McCoy, 36, who performs at the club, described women in the industry as "strong and supportive".
She said financially the job had "transformed my family's world."
The Free University of Sheffield and Sheffield Labour Students demonstrated in support of Spearmint Rhino.
After being told that the club would remain open, Sheffield Labour Students wrote on their Facebook page: "All those amazing women in the gallery will stay safely employed another year."
An open letter to the council shared by the group reads:
"Sex work is legal, and advocating to take away women's choice to do safe, legal work is anti-feminist and anti-worker. Spearmint Rhino's workers deserve agency over their bodies and economic security."
Read more on: https://thetab.com/uk/sheffield/2018/06/21/spearmint-rhino-has-had-its-licence-renewed-by-sheffield-city-council-33083
Author:
Letty
Letty is a passionate public relations and content development professional who has worked with some of the top newspapers and fashion magazines in the UK and Central Europe.
She is a great supporter of the strip industry as a way of empowering women and creating a better future for families, businesses and society in general. She also calls up for not holding back one's natural sexuality and sensuality and walk along the path of the legendary and provocative Hugh Hefner and Larry Flynt, both of whom have depicted that judgmental and hypocritical attitude toward sex and erotica in society leads to dissatisfaction, depression and overall fertility decline.
In her life and work, Letty loves taking on new challenges, and delivering big creative ideas that drive a positive change. She loves helping people to be the best they can and make the most of their lives.