Hugh Hefner dies aged 91
The founder of the most iconic and controversial titles in the world passed away at his home surrounded by his loved ones.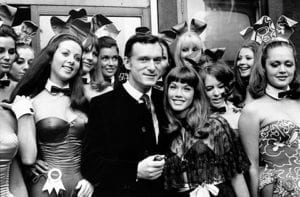 "Hugh M. Hefner, the American icon who in 1953 introduced the world to Playboy magazine and built the company into one of the most recognisable American global brands in history, peacefully passed away today from natural causes at his home, The Playboy Mansion, surrounded by loved ones," Playboy confirmed in a statement. "He was 91 years old."
His son and chief creative officer at Playboy Enterprises Cooper Hefner, said in a statement: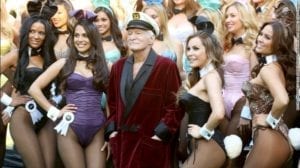 "My father lived an exceptional and impactful life as a media and cultural pioneer and a leading voice behind some of the most significant social and cultural movements of our time in advocating free speech, civil rights and sexual freedom. He defined a lifestyle and ethos that lie at the heart of the Playboy brand, one of the most recognizable and enduring in history."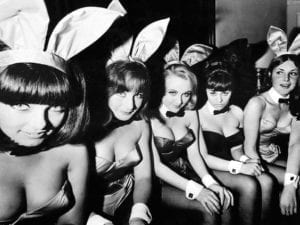 The legendary Playboy magazine was founded by Hefner more than 60 years ago as a premier men's magazine that featured glamorous nude images of famous women along with in-depth interviews with high-profile actors, artists and politicians and literary articles.
Born on the 9th April 1926 in a family of strict Methodist parents, he served two years in the army during World War II and later worked as a copywriter for Esquire.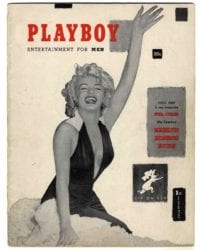 By 1953 he had saved $8,000 which he invested in publishing the first issue of Playboy. The cover featured Marilyn Monroe, along with a nude picture of her as the centrefold. The issue sold more than 50,000 copies.
Profits hit 200,000 within the first year and outreached 7m by the 1970s. The immense success was followed by the opening of a chain of clubs around the world where waitresses were dressed in sensual and provocative costumes with bunny ears and fluffy white bunny tails.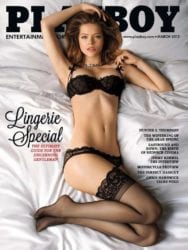 The future Playboy's league of celebrities included Ray Bradbury, Ian Fleming, Joseph Heller, Jack Kerouac and Margaret Atwood. Miles Davis was the magazine's first interview.
Other interviews included Fidel Castro, Frank Sinatra, Marlon Brando and the then-presidential candidate Jimmy Carter, who confided that he had "committed adultery" in his heart. John Lennon spoke to Playboy in 1980, not long before he was murdered.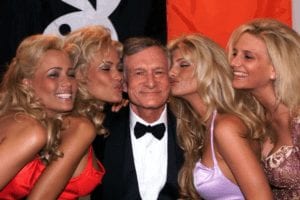 Hefner also tried his hand in film and TV, including Sex and the City, and The House Bunny starring Anna Faris as a former Playboy Bunny who suddenly finds herself homeless.
"Much of my life has been like an adolescent dream of an adult life," Hefner told The Times in 1992. "If you were still a boy, in almost a Peter Pan kind of way, and could have just the perfect life that you wanted to have, that's the life I invented for myself."
Read more on: https://www.theguardian.com/media/2017/sep/28/hugh-hefner-founder-of-playboy-magazine-dies-aged-91
http://www.independent.co.uk/news/world/americas/hugh-hefner-dead-founder-playboy-magazine-mansion-dies-death-age-91-models-latest-a7971171.html
Author:
Letty
Letty is a passionate public relations and content development professional who has worked with some of the top newspapers and fashion magazines in the UK and Central Europe.
She is a great supporter of the strip industry as a way of empowering women and creating a better future for families, businesses and society in general. She also calls up for not holding back one's natural sexuality and sensuality and walk along the path of the legendary and provocative Hugh Hefner and Larry Flynt, both of whom have depicted that judgmental and hypocritical attitude toward sex and erotica in society leads to dissatisfaction, depression and overall fertility decline.
In her life and work, Letty loves taking on new challenges, and delivering big creative ideas that drive a positive change. She loves helping people to be the best they can and make the most of their lives.