Punter wakes up to a £70,000 bill
The alleged victim is one of dozens of men who claim to have been ripped off by strip clubs in San Francisco.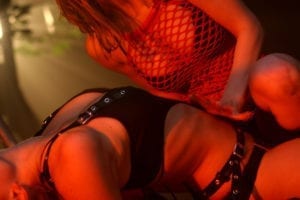 A man claims he passed out after one beer in a strip club and woke up having been billed with more than 90,000 dollars.
The victim is among 20 patrons who claim to have been ripped after visiting gentlemen's clubs in San Francisco in recent weeks.
The man who preferred to stay anonymous claimed he had been skimmed off by Garden of Eden and that the initial bill came up to $1,600 (£1200). He also said that his card was charged four more times without his knowledge or consent.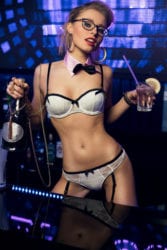 The overall bills totalled a whopping $90,000 (more than £70,000).
He is one of a number of men to claim they've been ripped off by a group of four strip clubs in the city.
Police claim the company believed to be behind these frauds is called Déjà vu.
At present Déjà vu runs Little Darlings, Garden of Eden, Roaring 20's, and the New Century Theatre. Déjà Vu is currently undergoing an investigation process.
More than 20 people have claimed the clubs ran up unauthorised charges on their cards.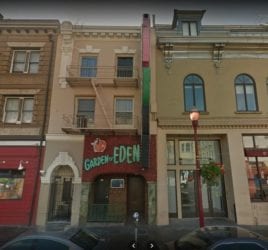 Another man who presented himself only as Steve, said that almost £2,000 were drained from his bank account.
"It was late, I was lonely, you know?" Steve said.
"I passed by Little Darlings. A couple of very attractive women said, 'Hey, where you going buddy?'"
Steve said opted for a lap dance and expected to pay $200.
But staff told him his debit card had been declined so he went to get cash.
He says his account was empty when he checked it on the next day.
"I handed her my card," Steve said.
"I didn't expect skulduggery."
A spokesperson for the four clubs denied any customers have been defrauded.
"Due to our business, we go to extraordinary measures to ensure the patron is aware of the charges he is incurring; fingerprinting to videotaping each and every transaction," a statement read.
"At no time is a dancer able to process a credit card charge without the patron present."
Read more on:
http://www.mirror.co.uk/news/world-news/man-passed-out-after-one-9783576
Author:
Letty
Letty is a passionate public relations and content development professional who has worked with some of the top newspapers and fashion magazines in the UK and Central Europe.
She is a great supporter of the strip industry as a way of empowering women and creating a better future for families, businesses and society in general. She also calls up for not holding back one's natural sexuality and sensuality and walk along the path of the legendary and provocative Hugh Hefner and Larry Flynt, both of whom have depicted that judgmental and hypocritical attitude toward sex and erotica in society leads to dissatisfaction, depression and overall fertility decline.
In her life and work, Letty loves taking on new challenges, and delivering big creative ideas that drive a positive change. She loves helping people to be the best they can and make the most of their lives.