Bournemouth lap dancing clubs voted to stay open
Bournemouth council voted to make no changes regarding sex establishments regulations after a public consultation was being held.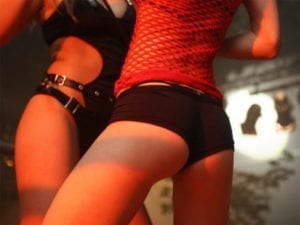 After hearing numerous arguments against and supporting sexual entertainment venues (SEVs), members voted to keep them up to three in the area.
Earlier on this year, a raft of changes was suggested but council members concluded that the responses they got from the public "cancelled each other out" on whether the number of such venues should be three or zero.
There are also no specific evidences to suggest that lap dancing venues are causing specific problems in the town centre but the impact that those venues have on supporting the economic prosperity of the area and providing work to its people it unquestionable. The venues would also be granted the permission to retain the term  'gentlemen's clubs'.
The three clubs that are operating within the area, For Your Eyes Only (FYEO) at Horsesoe Common, Spearmint Rhino in Yelverton Road and Wiggle in Old Christchurch Road, would still need to apply for licenses following the standard procedures and would be closely monitored.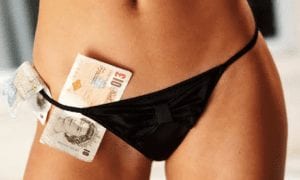 The Licensing Board members also heard representations from Director of FYEO Glenn Nicie. Julia Palmer, speaking on behalf of Mr Nicie advocated for the venues saying they offer no threat to those living in or using the area, offers customers and performers a safe and well-controlled environment and employs around 50 people.
She added: "If the numbers of SEVs is reduced, my client's long-standing and well-conducted business could be forced to close.
"This would result not only in the loss of main income sources for around 50 people, but also this popular venue for male and female customers alike."
Read more on: http://www.bournemouthecho.co.uk/news/14927771.Council_votes_to_make_NO_changes_to_sex_establishment_regulations_after_public_consultation/
Author:
Letty
Letty is a passionate public relations and content development professional who has worked with some of the top newspapers and fashion magazines in the UK and Central Europe.
She is a great supporter of the strip industry as a way of empowering women and creating a better future for families, businesses and society in general. She also calls up for not holding back one's natural sexuality and sensuality and walk along the path of the legendary and provocative Hugh Hefner and Larry Flynt, both of whom have depicted that judgmental and hypocritical attitude toward sex and erotica in society leads to dissatisfaction, depression and overall fertility decline.
In her life and work, Letty loves taking on new challenges, and delivering big creative ideas that drive a positive change. She loves helping people to be the best they can and make the most of their lives.