Mirage Gentlemen's Club
If you would like to say you have explored the charms of mesmerising Copenhagen, you certainly can't miss its golden nightlife oasis- Mirage Gentlemen's Club.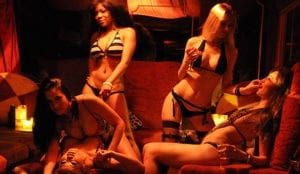 At least once in your lifetime you should step into this enchanting world of secrecy, sophistication and seduction.
Your heart stops at the sight of the stunning dancers. They have all been handpicked for their beauty and charisma to make your nights simply unforgettable.
And, you would not expect anything less. After all Mirage has been synonymous with world class gentlemen's entertainment for many years.
The friendly atmosphere of this exotic place makes you feel relaxed and energised with its sense of adventure, fun and temptation.
You are greeted with an air of opulence, sophistication yet a feeling of utmost discretion. No more crowded spaces and loud music as Mirage offers you only the utmost class and sophistication. So, you are the star and the centre of attention. It is an adult fun scene where business and pleasure do mix together.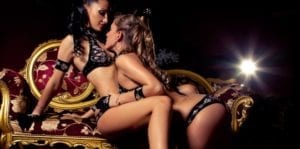 Whatever you are in the mood for – a glass of good bourbon, a vintage champagne, or a cold beer you are guaranteed a world class service.
And, of course, you will enjoy your drinks in the presence of the most beautiful girls you will ever have the pleasure to meet, gyrating seductively on the stage while slowly undressing, or seeking your company for a flirty chat. If you want to immerse yourself in the pleasure of a private dance or a nice chat on a drink, all you need to do is ask.
Mirage is nothing like your typical local strip club, or lap-dancing club. Its exquisiteness, luxury and opulence is so tantalizing, that once you've experienced it, you will never forget it.
Visit Mirage Copenhagen's web page here: http://www.miragecopenhagen.dk/en/
Find adress and directions to the club here: https://stripclubguide.com/place/mirage-cobenhagen/
Author:
Letty
Letty is a passionate public relations and content development professional who has worked with some of the top newspapers and fashion magazines in the UK and Central Europe.
She is a great supporter of the strip industry as a way of empowering women and creating a better future for families, businesses and society in general. She also calls up for not holding back one's natural sexuality and sensuality and walk along the path of the legendary and provocative Hugh Hefner and Larry Flynt, both of whom have depicted that judgmental and hypocritical attitude toward sex and erotica in society leads to dissatisfaction, depression and overall fertility decline.
In her life and work, Letty loves taking on new challenges, and delivering big creative ideas that drive a positive change. She loves helping people to be the best they can and make the most of their lives.