Ex-stripper Jessica Cunningham
This year's participant in The Apprentice Jessica Cunningham used to earn £300 a night as a stripper in an upmarket lap dancing club.
Before turning her hand to business, the hot ambition and a mother of three used to be a stripper in a Liverpool club.
A source claimed she was making between £40 to £300 on a night-shift as an exotic dancer at X In The City, a club that labels itself as  'Liverpool's number one lap dancing bar for stag nights'
The fashion entrepreneur responded to the allegations with the following statement: 'I briefly worked in a strip club a long time ago for a couple of months and this is very much a part of my past.'
Jessica favourite song was Private Dancer by Tina Turner on which she seductively gyrated for punters enticing them to get a dance from her for £5 or £10.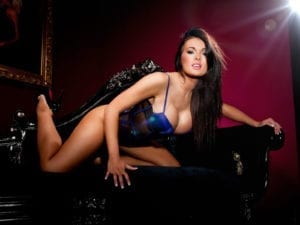 'For richer clients, she would offer them private dances at £50 a time'-a close friend revealed.
'It was a means to an end but Jess made the most of it. She's drop-dead ­gorgeous and was a real hit with the punters.'-he added.
She also reveals that even though being a dancer has taught her a lot about communicating and understanding people and has developed her business acumen, these days are now firmly behind as she is focusing on growing her online business to support her three children.
"She has ­invested a lot of energy in it and she's had a tough life, which has made her even more ­determined to do well."- a source revealed.
Read more: http://www.dailymail.co.uk/tvshowbiz/article-3817789/The-Apprentice-candidate-Jessica-Cunningham-worked-stripper-pole-dancer-starting-fashion-business.html#ixzz4NMvmLc92
Letty xx
Author:
Letty
Letty is a passionate public relations and content development professional who has worked with some of the top newspapers and fashion magazines in the UK and Central Europe.
She is a great supporter of the strip industry as a way of empowering women and creating a better future for families, businesses and society in general. She also calls up for not holding back one's natural sexuality and sensuality and walk along the path of the legendary and provocative Hugh Hefner and Larry Flynt, both of whom have depicted that judgmental and hypocritical attitude toward sex and erotica in society leads to dissatisfaction, depression and overall fertility decline.
In her life and work, Letty loves taking on new challenges, and delivering big creative ideas that drive a positive change. She loves helping people to be the best they can and make the most of their lives.