Purple Door lap-dancing club license application
The future of one of the best lap-dancing clubs in Hull will be decided by councillors next week.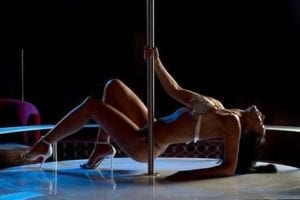 The Purple Door, in Dock Street, has applied for a license renewal that will allow the club to operate as a sexual entertainment venue.
According to a report prepared for Hull City Council's licensing committee, councillors are being urged not to object to the club on 'moral grounds or values'.
In the past, both The Purple Door and fellow lap dancing club The Honey Trap had their licenses renewed and objections from nearby residents were found groundless.
However, this year seems to be a good one for The Purple Door as there is no registered opposition against its plans to continue the councillors' attitude looks benevolent. Councillor Anita Harrison who is part of the committee claimed that the club had "done everything the council had asked of them" in the past.
"There were quite a lot of objections in previous years, but I think it's fair to say the club doesn't cause any trouble," she said.
"They keep the place tidy and they do everything we ask of them; we can't really ask for much more than that. Our job is just to police it really and make sure everything is ok and to be fair in this case there has been no trouble", she added
Read more at: http://www.hulldailymail.co.uk/future-of-hull-lap-dancing-club-the-purple-door-to-be-decided/story-29770985-detail/story.html#dovZ5v1kbIeWJ5Mu.99
Blackpool's best lap dancing club applied for license renewal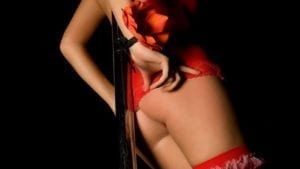 Eden 2 which is regarded as Blackpool's best lap-dancing club is awaiting the council's final decision in regards to its license renewal application. The club is located on the promenade approximately 200 feet away from North Pier. The club is claimed to have the hottest strippers in town as well as some of the finest selection of alcohol in the two bars located in the down premises.
Read more at: http://www.blackpoolgazette.co.uk/news/lap-dancing-boss-in-new-licence-application-1-8116887
Plans for a new strip club in Middlesbrough rejected by the council
Middlesbrough Council has rejected a proposal to open a new strip club in the town centre.
An application was made earlier this year to open a new venue called Richmonds, near the train station. If granted a permission, the club would have been Middleborough's first strip club for six years.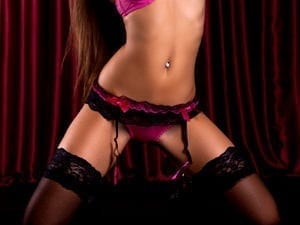 But instead of taking into account the improvement of the nightlife industry and economic situation of the city, the council staff suggested that scantily-clad strippers performing raunchy routines would prove "detrimental" for the town.
The councill's decision was negative even though there was only one public objection against the plans.
"We felt that it was not right for that area," said Labour's Teresa Higgins.
"A lot of students walk in that area and it is a walkway for the train station."
The Leeds-based applicant Access Leisure Investments Ltd. were in the hope to support the economy of the town by creating up to 40 local jobs, while resurrecting a muck-coated building that is in "terminal decline".
The applicant wanted to convert the former Slam! bar, in Exchange Place, into a strip club, where customers could enjoy a topless tea time lap-dance.
Read more on: http://www.gazettelive.co.uk/news/teesside-news/plans-new-strip-club-middlesbrough-11947629
Author:
Letty
Letty is a passionate public relations and content development professional who has worked with some of the top newspapers and fashion magazines in the UK and Central Europe.
She is a great supporter of the strip industry as a way of empowering women and creating a better future for families, businesses and society in general. She also calls up for not holding back one's natural sexuality and sensuality and walk along the path of the legendary and provocative Hugh Hefner and Larry Flynt, both of whom have depicted that judgmental and hypocritical attitude toward sex and erotica in society leads to dissatisfaction, depression and overall fertility decline.
In her life and work, Letty loves taking on new challenges, and delivering big creative ideas that drive a positive change. She loves helping people to be the best they can and make the most of their lives.